Ten tenure cases were decided this year, and College legislation demands that all tenure cases be resolved before the release of any information. I was flying back from a research-related trip that day, and called Charles from the Logan Express. "Is there ANY NEWS?" I scream. Charles said that he had been waiting by the phone all day but that there was no word from the Deans' Office. Cake and wine were set up in the helproom from about 3:00 onward, but no news came until five minutes before 5:00pm, at which point Charles walks in with his hand extended and says, "How would you like to be an associate professor?" Here I am with Joan, who retired but came back to wait with me until the bitter end.
Lydia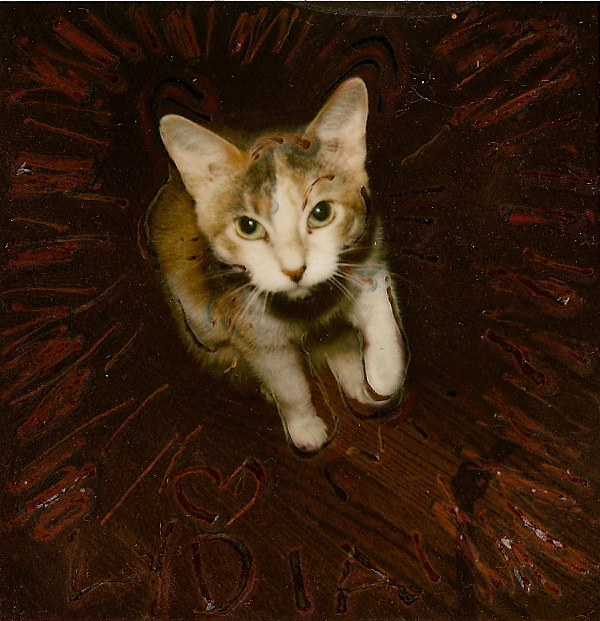 Lydia had always suffered from minor problems: acne, overactive sebaceous glands, a flea colony on her rump, an aural hemotoma, of all things. In November Lydia started losing weight precipitously even though she was always ravenously hungry all the time. Tests had ruled out hyperthyroidism. When I found her sitting in the litter pan, I sped her to Angel Memorial, where they found that, at a little over three pounds, she was dehydrated, nutrient-deprived and close to death. They managed to stabilize her, but after $5000 in care and tests, they were unable to ascertain the cause of her illness. I managed to keep her alive for another few weeks by a regimen of prednisone, but she started bleeding from her bladder and lost control of her hind legs. I finally had to let her go. She was my best friend!
Trapeze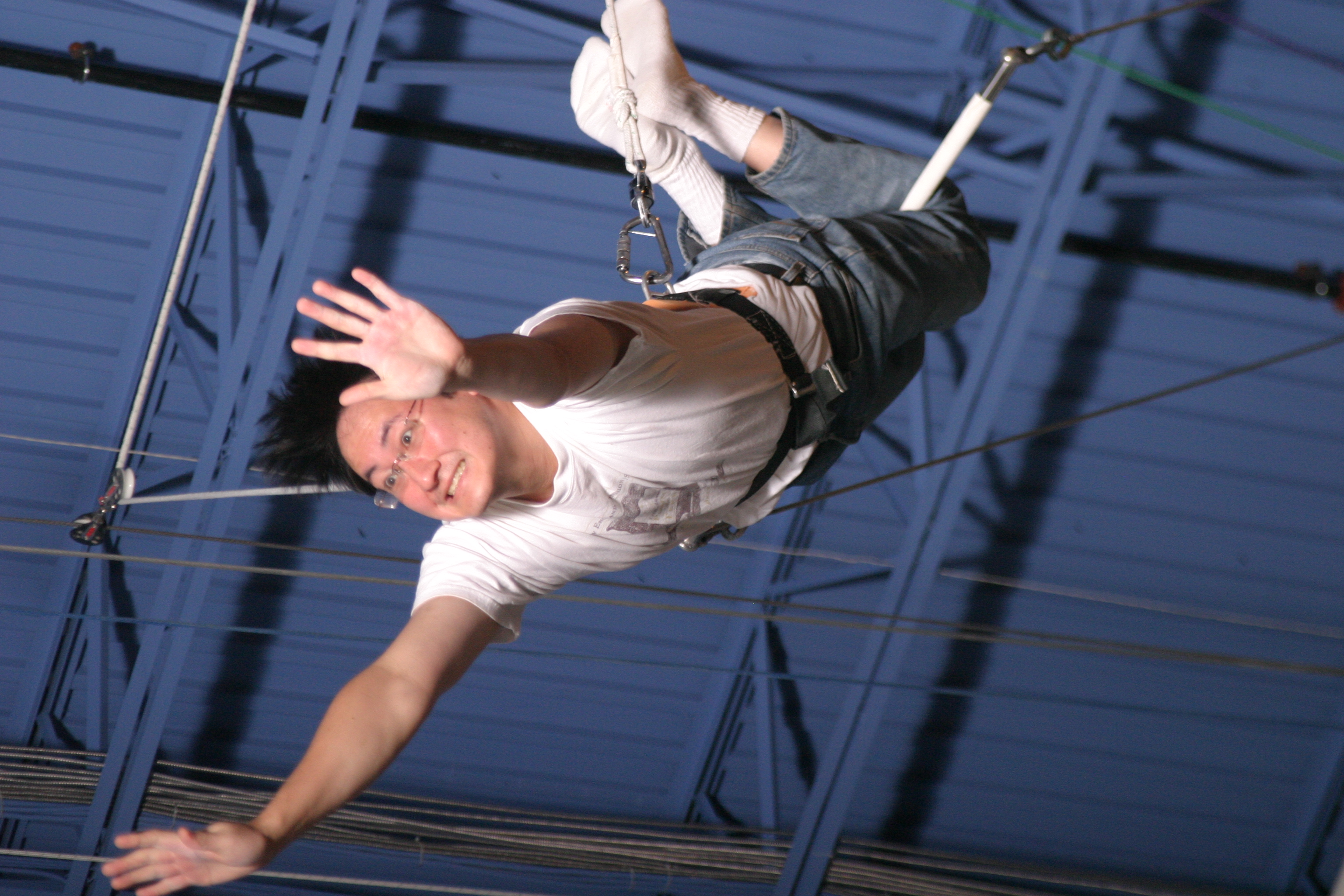 Tiffany decides to spend her birthday as a trapeze artist in the Jordan's Furniture Trapeze Academy. She took about 100 tries before getting it right. Here I am with my toes not quite pointed; it took me quite a number of times before landing on my feet instead of my head. Of course DJ was a perfect natural at the sport. My abs hurt for about a month.
First Fencing Rating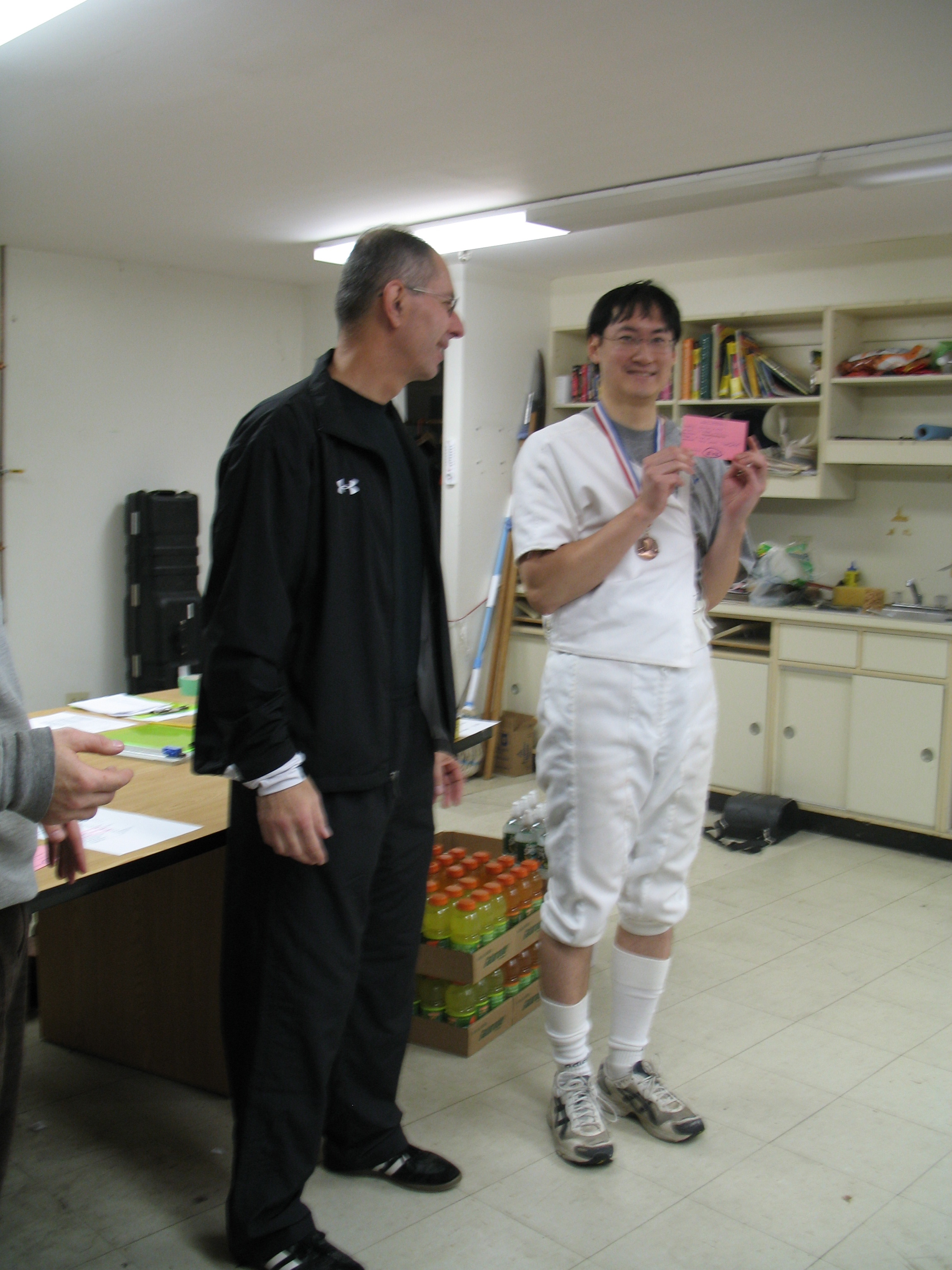 My life goal was to get an E rating in fencing. Having fenced for a few years with Zoran, I was given to Vaho Iagorashvili for training. Within three weeks I was at my first fencing tournament, at which I came in seventh. Two tournaments later in Worcester, I tied for third and obtained my E rating at an unclassified tournament. Pictured next to me is Peter Paulousky who helped me get out of a speeding ticket in the following year.
Epic Advisorial Moment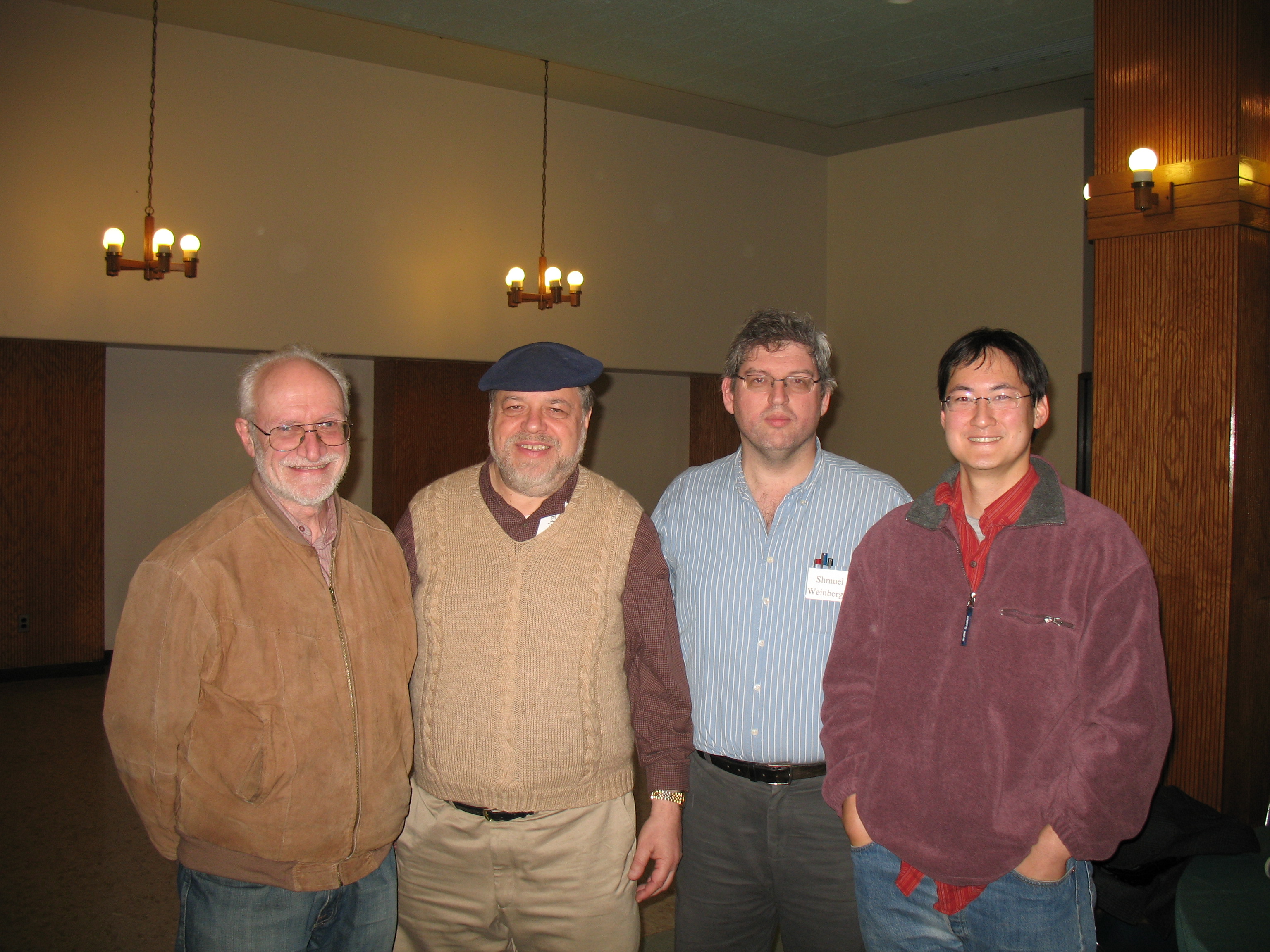 Shortly before Frank Quinn's birthday conference, I realized that there would be four advisorial generations at this meeting. I brought my camera and had this epic photograph taken with Shmuel Weinberger, Sylvain Cappell and William Browder. Of course they all gave splendid talks. I sat and took notes, and dozed a bit.
Birthday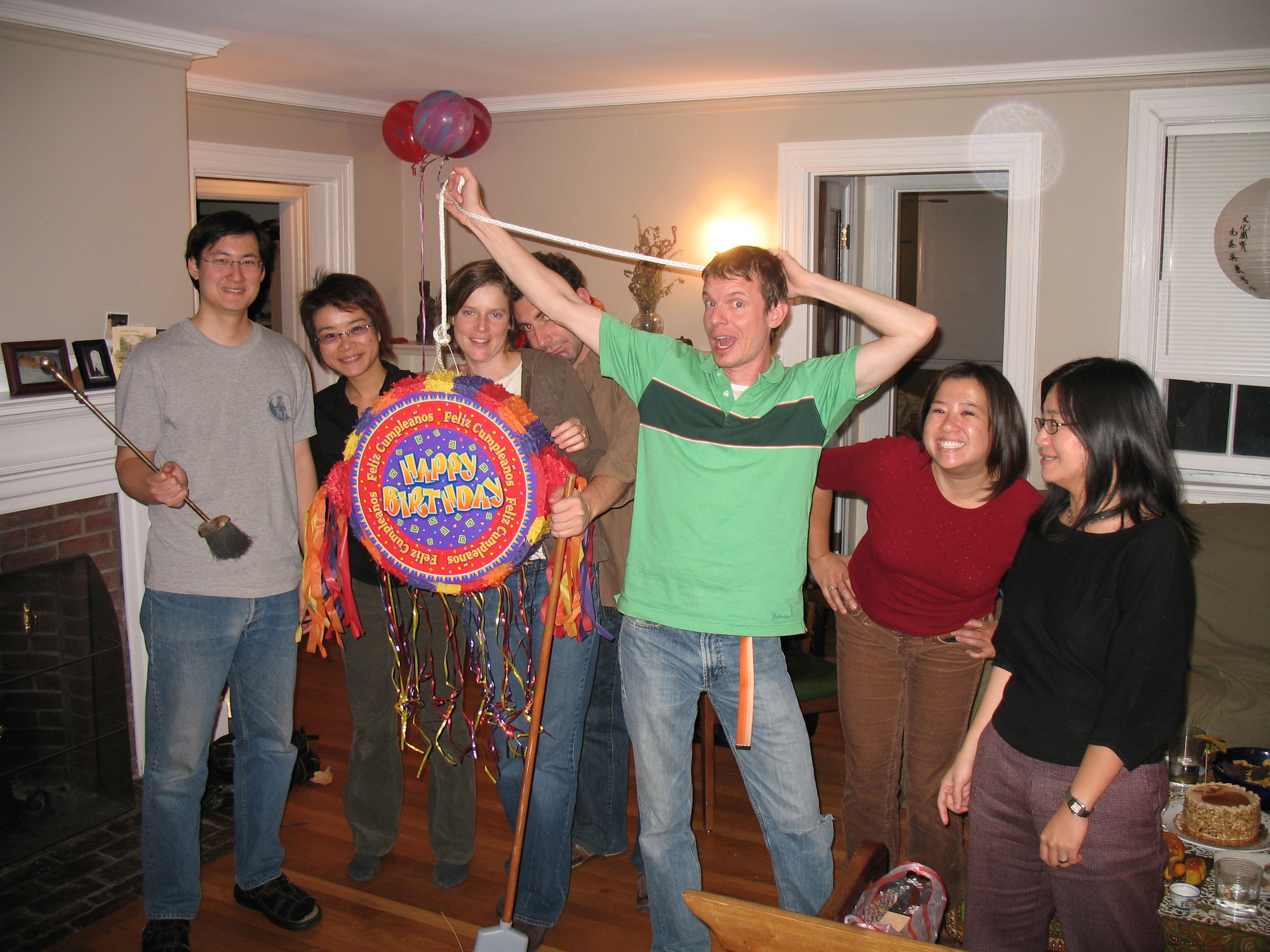 Here I celebrate my 37th birthday. I remember being mad at DJ that day but that's nothing new. DJ was nevertheless nice to me, buying a pinata and a cake and inviting a few friends over for festivities. Ismar used some soccer move to bust out the candy from the pinata. We decided that he had a bit of kung-fu mafia boss in him. You can see him peeking from behind DJ's extended arm.
China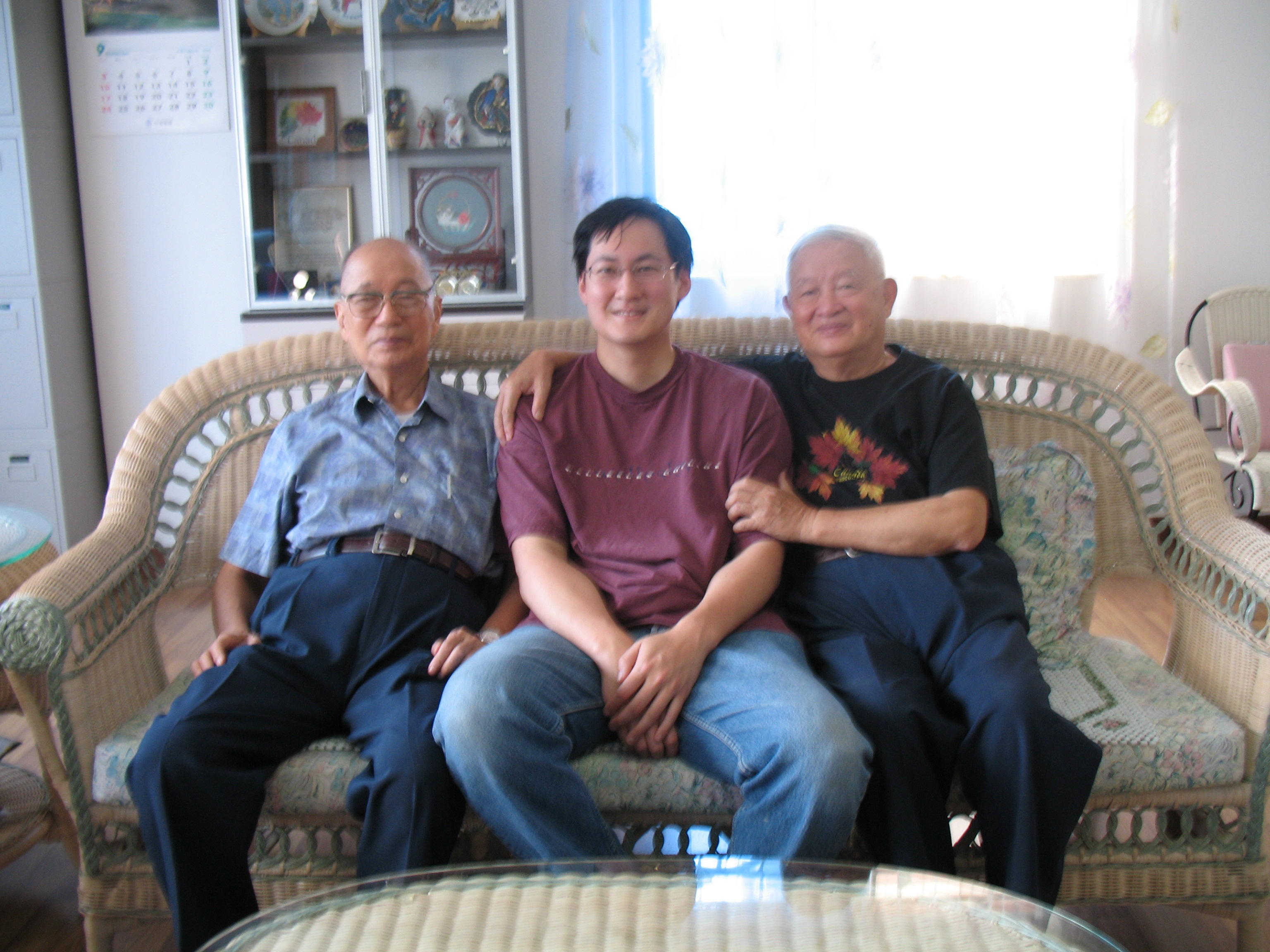 During the beginning of the academic year, I ditched my students to fly to Fuzhou to find my long-lost relatives. My trip went through San Francisco and Beijing. I met my parents at the Chang-le airport, after which I met about a thousand of my fifth cousins. We hiked up the mountain on which my great-great-grandfather is buried. Then we spent the rest of the time eating and carousing with my granduncles. After returning to the United States, I was so jetlagged that I almost slept through class, arriving ten minutes late with my shoelaces untied.
England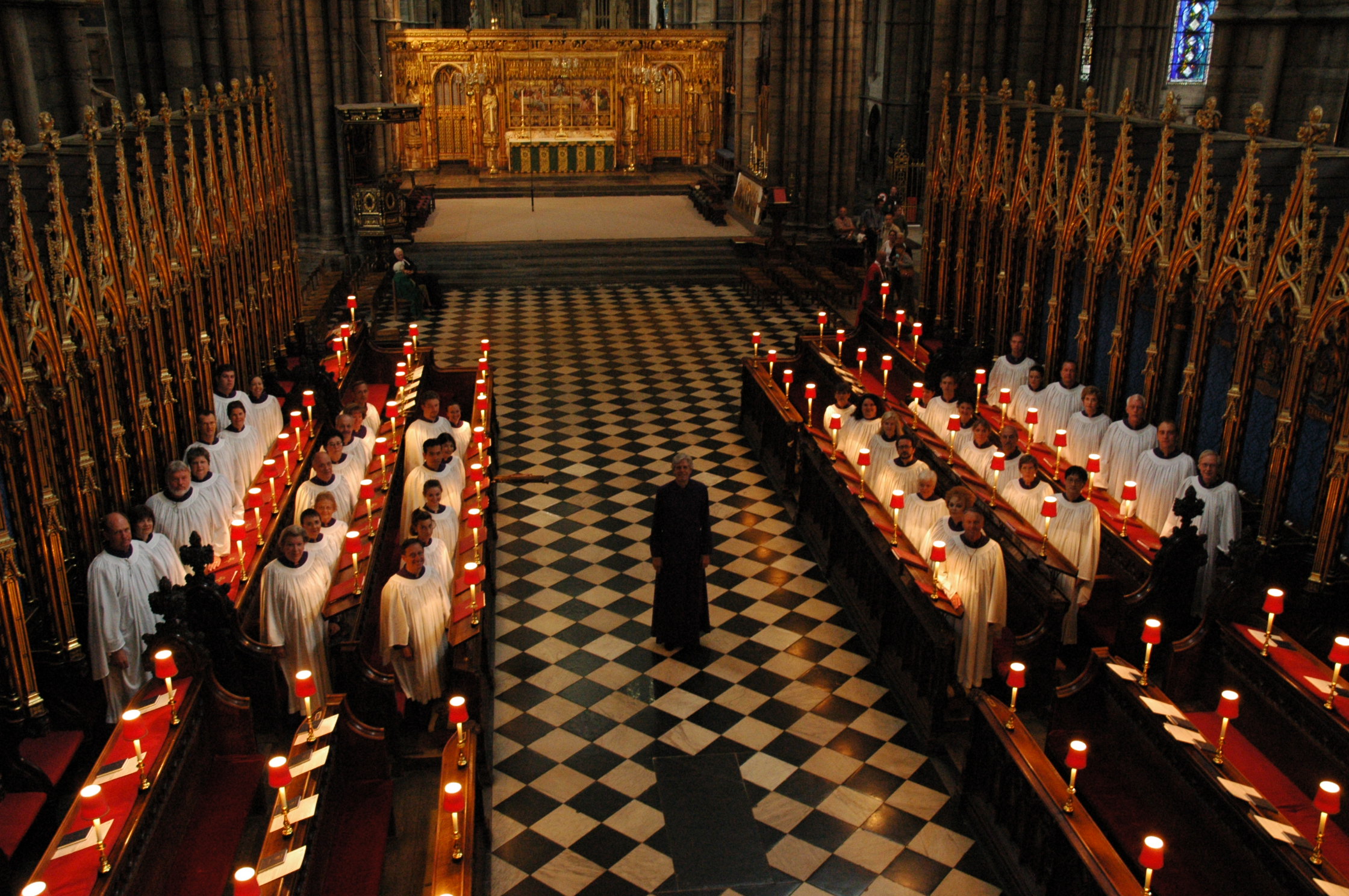 A former member of the Christ Church Cathedral Choir, I rejoined the group on their choir tour to England. This picture is taken at Westminster Abbey, where quite honestly the space was cramped and the congregation was all tourists! We also sang at Bath Abbey. An unfortunate element of the trip was the onset of bad back pain. In fact one night in Bath I broke down in tears in the lobby. Madeleine Hussey said the magic words: "I have Xanax!" I re-established a few ties in Houston after this trip. In England I also met up with Thomas MacDonald and Sealing.
Houston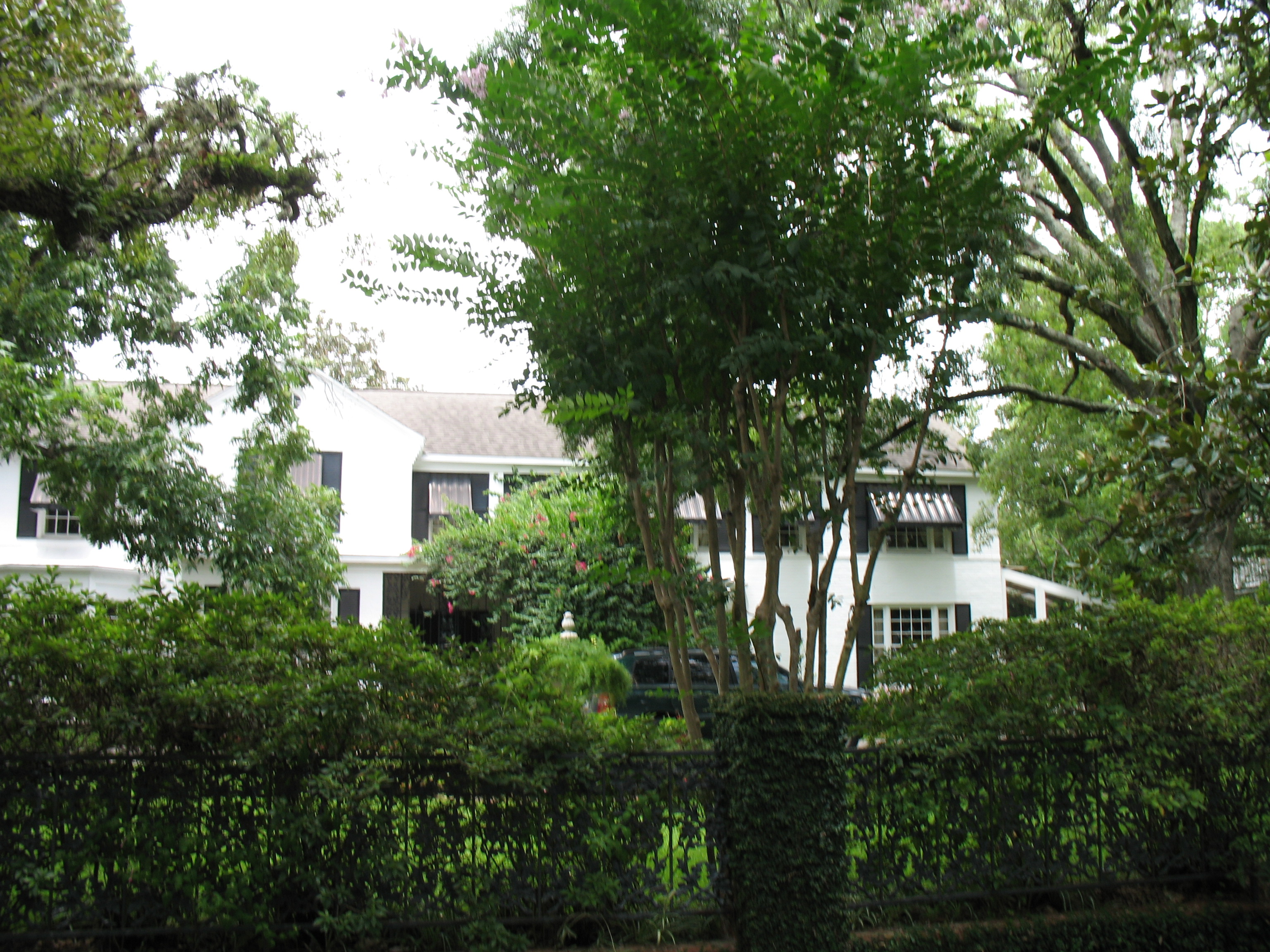 I braved the sultry summer days of Houston to prepare for the choir tour in August. Our program consisted of pieces by Sowerby (yuck), Britten and Rheinberger. I do miss Houston quite a bit. Here is a picture of my favorite pseudo-plantation-style house in the Rice University area. I drove by our neighborhood on Kipling and found a large two-story club-style house built in the lot next to 1806. Bill and Eric are still queens of the territory. I presume that Mr Atwood is still his nasty self.
New Generation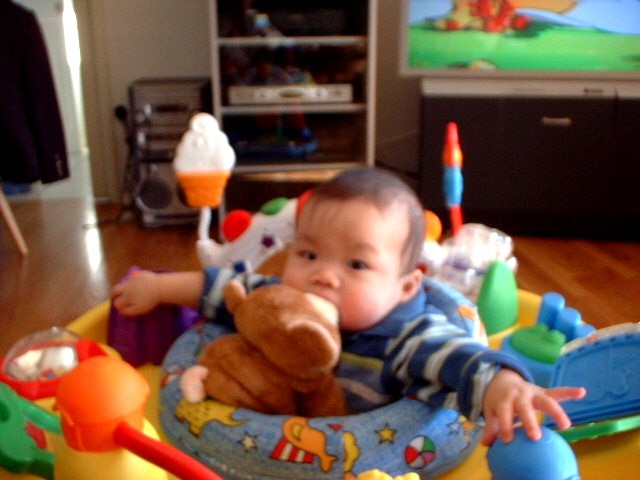 Zachary was born in June to my brother and his wife. He is a pretty cute baby, somewhat temperamental. People tell me that grandchildren trump everything, but time has revealed that our family is an exception. Zachary learned to talk pretty quickly, pointing to the trashcan and says "DIRTY" and points to the stove and says "DANGER". How hilarious is that.
End of Boba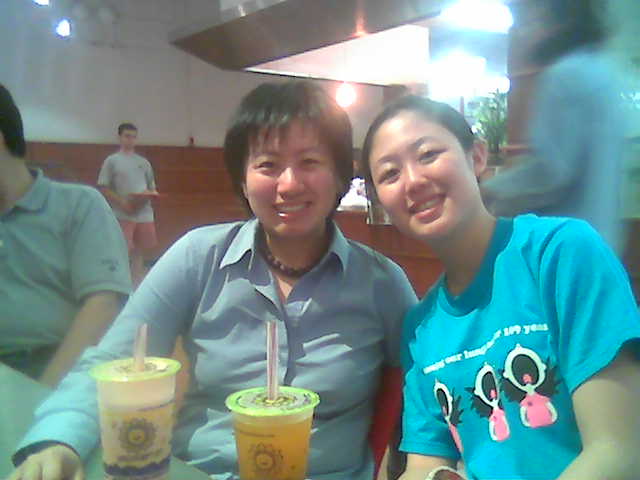 After Jessica Lee and Alefiya Calcuttawala graduated in 2005, Team Boba was down to three members. Crippled by our dwindling numbers, we stumbled along, usually getting boba at Collins Cafe, which quite surprisingly was the best place for it in the Metro Boston area. Then came the inevitable day when Becca and Miranda graduated as well. Here we are after dinner with their parents at Shanghai Gate, drinking our last boba at Super 88 in Allston.
Leather
My research trip to Chicago was met with a singular problem: all the hotels in the Loop were prohibitively expensive and I was running out of funds from my travel budget. Luckily my visit coincided with the International Male Leather conference, this year held at the Palmer House. Although the Palmer House was booked, I stayed at the Renaissance Hotel for $189 using the International Male Leather conference rate. This clause showed up on my bill, which I then had to submit for reimbursement.
Tahoe
DJ and I went to California to spend the Christmas holidays. Eager to flee Los Angeles, we stole the car and drove up to San Francisco, where we met up with Tiffany and her then boyfriend whose name I cannot remember. We all went to Tahoe and took a snowboarding class. Most of that day I was on my ass with my legs contorted in all sorts of nasty positions. It is a major miracle that I did not break anything. I do not think that snow sports are for me.